The FC Ziegler Co is pleased to announce the availability of an exclusive collection of Italian vestments and clergy wear from La Sartoria Italiana.

La Sartoria is a new line rooted in European design and Old World quality. We were asked to offer these new vestment by La Sartoria Italiana because it is known in the industry that we constantly search for new, high-quality offerings to our customers, while providing excellent customer service.

The Sartoria designs carry modern details while retaining the traditional appearance expected in liturgy. After painstakingly examining these garments, we knew their quality and fine details would be well received by our customers. We are confident the superior craftsmanship, quality fabrics and impeccable details will be appreciated by you, our loyal customer. Please take a moment to scroll through our new collection of vestments from La Sartoria Italiana - imported just for you. Thank you!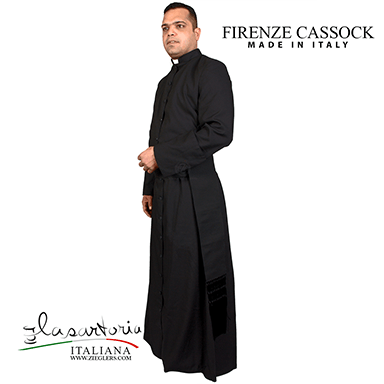 The Firenze is constructed from a breathable, 100% wool cassock made of the same material found in designer suits. good for all climates, but better for warmer areas. It is a comfortable cassock that will allow the wearer to focus on liturgy and ministry.

Click her to read more about the Firenze cassock.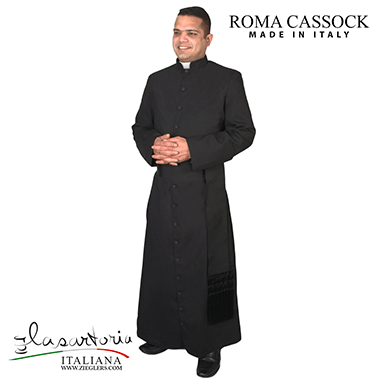 The Roma Cassock
The Roma is a handsome Italian cassock executed in a polyester and wool blend that has the best qualities of both fabrics. This slightly heavier cassock will hang straighter than the other fabrics.
Click here to read more about the Roma Cassock.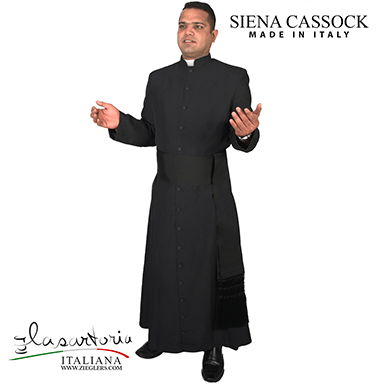 This cassock is ideal for travel as the 100% polyester fabric sheds wrinkles quickly. It is a vestment ideal for those without access to a dry cleaner or time for ironing – our recommended seminarian cassock.
Click here to read more about the Siena cassock.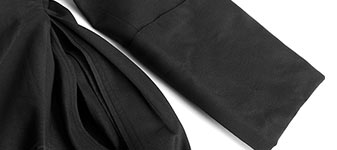 See details of La Sartoria Italiana's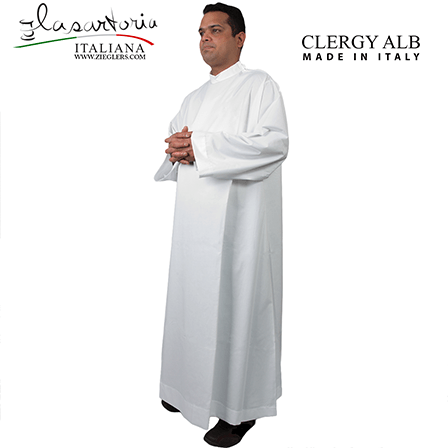 The La Sartoria Italiana clergy alb was crafted to be durable, comfortable and lightweight. Made with a 30% cotton, 60% polyester fabric, this alb features a zipper on the shoulder for easy vesting and doffing: a good, high-quality alb for everyday wear.
Click here to read more about the clergy alb.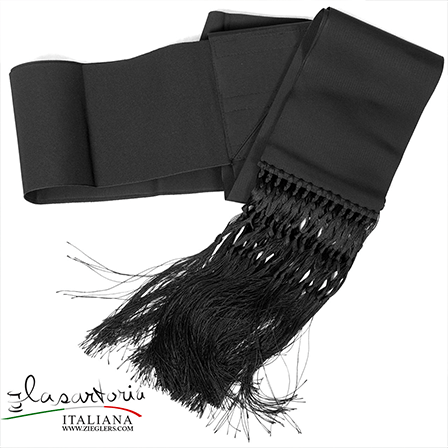 Cassock Fascia Cincture
This 5" wide cincture is an essential accessory for the cassock. The fringed end lends a small touch of ornamentation in an inauspicious manner ideal for liturgy. The cincture is made from a silk-blend material with a lightweight fringe in deep black.
Read more about the cassock Fascia cincture.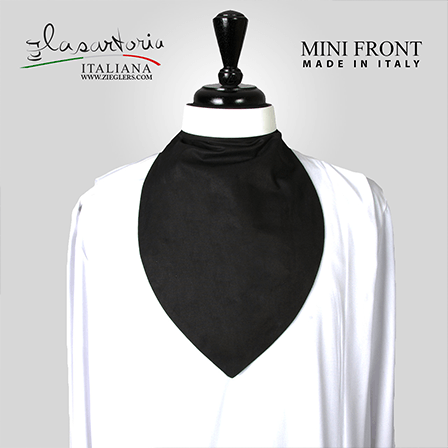 The rabat is ideal for a seminarian as well as veteran clergy. Composed of a lightweight, breathable cotton blend, it measures eleven inches in length.
Click here to read more about the mini front cassock rabat.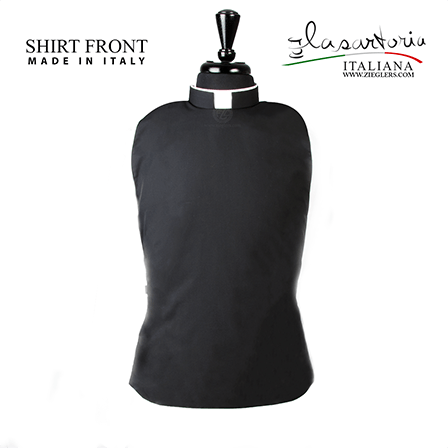 Clergy Shirt Front
This lightweight cotton blend shirt front measures 21 inches from the bottom of the collar. It is ideal for those warm, formal occasions when a jacket is required. It is also good to wear underneath a vest.
Click here to read more about the clergy shirt front.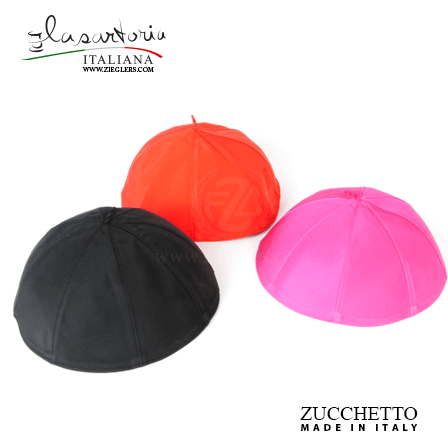 Zucchetto Skull Caps
Sartorio's zucchettos are constructed of fine silk taffeta and lined with absorbent 100% cotton. Utilize them for high liturgies and keeping warm!
Click her to read more about skull caps.